Chairman
Home > About Us > Chairman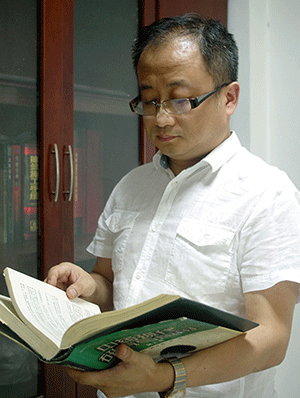 Chairman: Dr. Wang Yun Biochemistry, EMBA
Mr. Wang Yun devoted the biomedical field in recent 30 years, with 17 years experience of natural extraction industry, are experts on the extraction of traditional Chinese medicine and the compound compatibility of natural plant active ingredients, held Chinese people's Liberation Army The Fourth Military Medical University
PhD in biochemistry and Xi'an Jiaotong University EMBA master degrees. Has developed the "sarsasapogenin", "The extraction and separation of anticancer components of taxol in Taxus species", "separation plant active components extraction and separation of resveratrol in plants and genistein in soybean extraction and separation"et new technology more than 20 kinds in the country, and in the industry published in core journal papers, obtained the national invention three patents.
The new period, with the spring wind of development of large health industry and internet, Mr. Wang Yun led Tianxingjian people embrace change and innovation, inherit to the" the gentleman to unremitting self-improvement " spirit of enterprise, adhere to the" natural origin in health "product concept; adhering to the" respect for reputation, customer first "customer value view; Seeking ultimate dream of pursuit more natural and healthy solutions for the human.